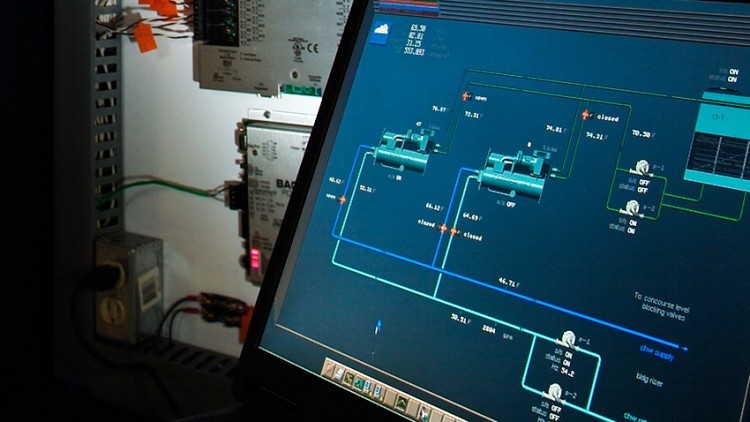 Energy Services
The first step we take is to identify your objective. We review your best alternatives, their lifecycle costs, and the economics of your investment. Then we provide smart-decision tools to help you make the choice that is right for your company. After your decision is made, Control Logic of Michigan will provide turnkey installation, project management, training and benchmarking. We assume ownership and accountability for the entire project, from kick-off through the final walkthrough and beyond.
Use Our Energy To Save Yours!™
Whatever your business objectives, Control Logic of Michigan is well positioned to help you make the right decision and deliver innovative and effective energy services:
Energy Smart Decision Tools™ provide our customer the tools to make the cash decision that are best for their business.
Project Development and Management means our expert team members work with you every step of the way: from on-site audits; building simulation, creation of a finance package; to developing the best custom solutions; through implementation and installation.
Energy Audits – Our Certified Energy Manager will orchestrate our team of energy engineers and your facility personal to uncover Energy Conservation Opportunities that will ultimately lower operating cost by reducing energy consumption.
Energy Engineering - High quality energy engineering services that include audits, building simulations and modeling, analysis and assessments.
LEED Certification Assistance – United States Green Building Council LEED™ program is the nationally accepted benchmark for design, construction, and operation of high-performance buildings. Our LEED Accredited Professionals can help you decide if LEED standards are appropriate for you.
Environmental Index Reporting – The Environmental Index is a powerful tool to help facility owners identify operational problems, and manage energy conservation measures to ensure sustainable performance. Environmental Index - Balancing Efficiency with Comfort
Energy Reporting – Automated Logic's Energy Reports application offers facility owners a flexible and easy-to-use reporting tool utilizing WebCTRL's extensive trending capabilities for metering energy consumption and the Environmental Index for measuring comfort.