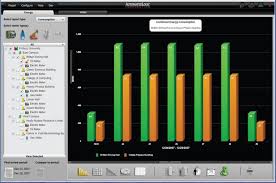 EnergyReports
WebCTRL® EnergyReports™
WebCTRL® EnergyReports™ is a very flexible, easy-to-use reporting package that provides facility managers the power to produce a wide variety of reports to understand a building's energy consumption.
Using dynamic color graphs, EnergyReports allows users to compare energy consumption or demand over different periods with simple drop-down menus and calendar control options.
A click of the mouse enables users to normalize consumption data, convert the data to cost or carbon dioxide emissions, and change engineering units on the fly. This gives facility managers a powerful tool to minimize energy consumption, maximize comfort, and achieve sustainable building operations.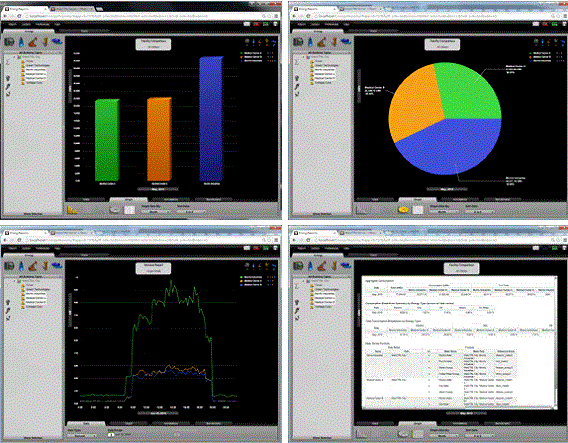 Key Features:
Supports metering of all energy types (electricity, gas, oil, steam) as well as water
Report on total energy consumption or filter by energy type
Intuitive user interface with system tree display designed for simplicity of use
Multiple Internet browsers can be used for easy and convenient access
Dynamic consumption or demand reports are available in 3D bar, stack, line, or pie charts, or spreadsheet format
Annotate the data for better comparison using heating/cooling degree days, occupied/unoccupied usage, and min-average max values for comparison
Normalize consumption data by building area, occupancy, and/or occupied hours
Benchmark consumption data by year, meter target, or building type energy benchmarks (i.e. ENERGY STAR®)
Weather normalization for monthly, quarterly and yearly comparison
Integrates the Environmental Index™ (EI) enabling a comparison of energy efficiency with occupant comfort
Integrated Report Manager allows for viewing, editing and scheduling reports
Utility data is easily imported from Excel®
Export reports in Adobe® Acrobat® and/or Microsoft® Excel® formats
Compatibility:
EnergyReports v2.5 is now a licensed add-on to WebCTRL
EnergyReports v2.5 requires WebCTRL 6.1 and is compatible WebCTRL version 6.1 or later.
Like other WebCTRL add-ons EnergyReports v2.5 is tied to the specific WebCTRL 6.1 license.
Browsers supported:
Google Chrome™ v23.0 or later
Internet Explorer® v8, v9, v10, or v11 Desktop
Mozilla® Firefox® v21.0 or later
Safari® v6 or later
User Access:
Concurrent sign-on via privileges in WebCTRL
EnergyReports runs concurrently with WebCTRL software
Documentation:
EnergyReports Cut Sheet (pdf)